New Properties to Open in 2017!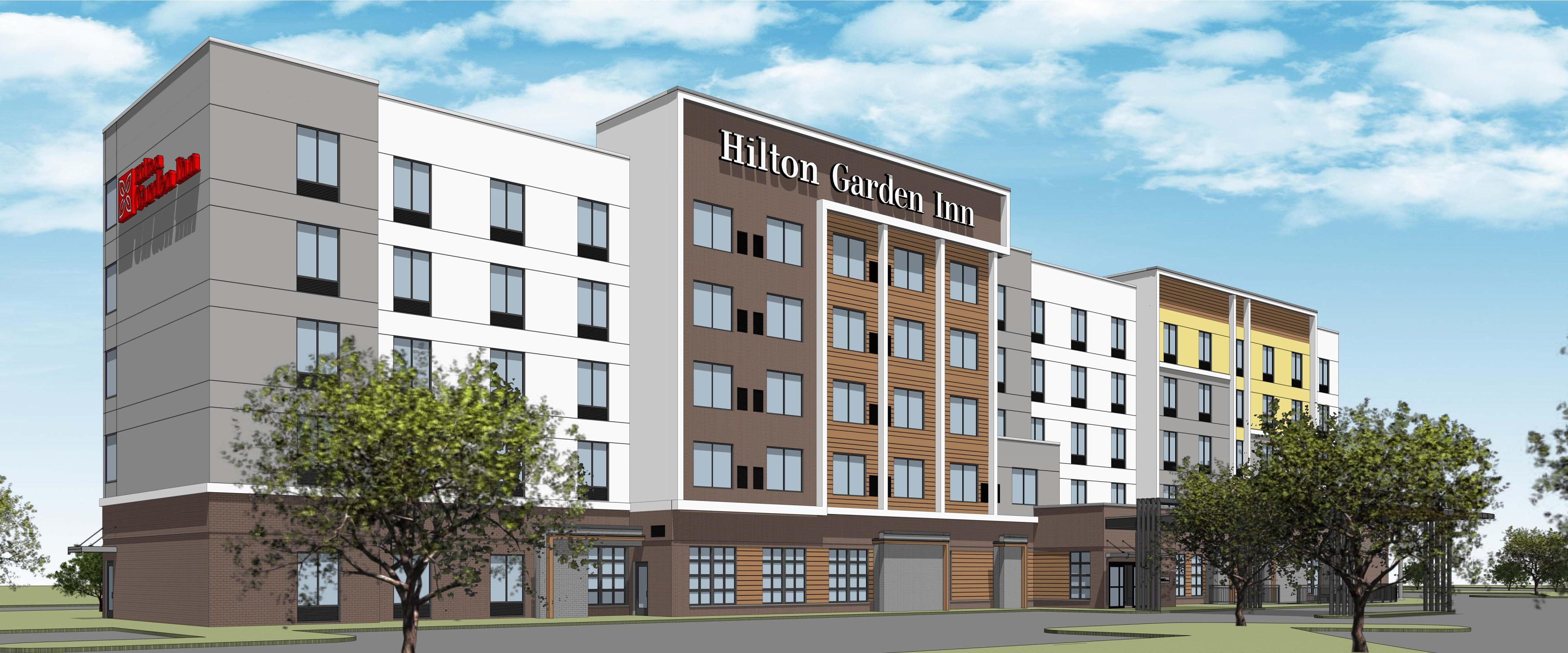 Coming Soon! The Hilton Garden Inn – St. Matthews, KY
Hilton Garden Inn® is the award-winning, upscale, yet affordable hotel brand that enables travelers to discover and connect while on the road. With more than 686 locations worldwide, inviting social spaces, and high-end amenities, we ensure you'll have a great stay at an even greater value.
---
Home 2 Suites by Hilton in Evansville, IN
Home2 Suites by Hilton is an innovative, modern approach to the midscale extended-stay hotel market. This all-suite hotel is designed to meet the needs of smart and savvy guests. The brand encourages social interaction with expansive community spaces like the Oasis, and promotes functionality through its flexible environment like the Spin2 Cycle, a combined laundry and fitness facility. We're even pet friendly! With stylish accommodations, flexible guest room configurations and inspired amenities for the cost-conscious guest, you're always free to be you.
The Home 2 Suites by Hilton brings the style and functionality you desire to Evansville. Located just off of I-69 at the Lloyd Expressway, the Home 2 Suites by Hilton is convenient to Downtown Evansville, Tropicana Casino, Ford Center, Evansville Airport, Eastland Mall, Mesker Park Zoo, Bosse Field, Univ. of Evansville, and Univ. of Southern Indiana. Local businesses include Alcoa, Toyota, St. Mary's Medical Center, Deaconess Health Care, Bristol Myers Squibb, Mead Johnson, and Berry Plastics.
The Home 2 Suites by Hilton features free Wi-Fi, easy access to local weather, news, and flexible spaces where you can work or relax. Whether traveling for business or pleasure, your stay at Home 2 Suites by Hilton in Evansville is sure to be more comfortable, more productive and more enjoyable than ever before!
---
Now Open on Evansville's East Side!
Holiday Inn Express – East
We're happy to announce the construction of an all new, four story Holiday Inn Express – East, with 92 rooms, on Evansville's east side. This new hotel is being designed utilizing Intercontinental's most current prototype, Formula Blue. The hotel will feature an indoor pool, expanded exercise facility, meeting room, guest laundry and market place.

Thanks to our excellent location at the southwest corner of I-69 and the Lloyd Expressway on Evansville's East side, the Holiday Inn Express – East places you near this vibrant area's most popular attractions, major schools and bustling corporations.
If you're in Evansville, IN for business, the hotel's proximity to Evansville Regional Airport (EVV) makes travel easy. We are near the University of Southern Indiana and the University of Evansville, as well as businesses like AK Steel, Toyota, Berry Plastics Corporation, Mead Johnson Nutrition and Shoe Carnival Headquarters. Amenities like on-site event space and a Business Center ensure productivity.

Leisure guests appreciate our location near Tropicana Casino, which promises the best entertainment in the area. The hotel's facility in Evansville, IN also places you near the Evansville Museum, which features an array of art, science and history exhibits. After a day at the museum, experience the outdoors at Mesker Park Zoo & Botanic Garden. While in Evansville, IN, our hotel's guests also enjoy exploring beautiful Burdette Park.

You can start each day off the right way at the free, hot Express Start Breakfast Bar. The hotel's guests in Evansville, IN can also take advantage of free Wi-Fi access. There's great recreation on-site, too, thanks to the Fitness Center and a seasonal, outdoor pool. We hope to welcome you soon!
Now Open in Downtown Louisville!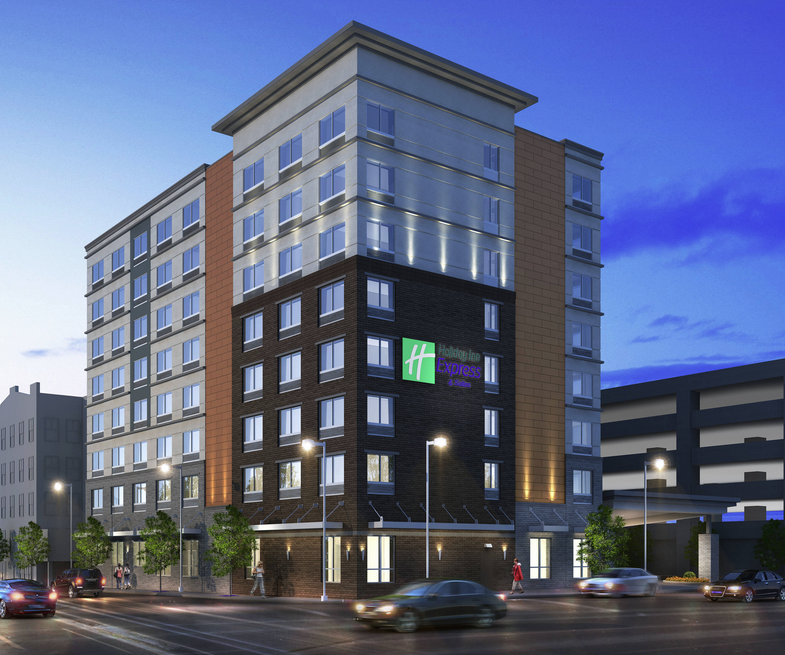 Holiday Inn Express in Louisville, KY
Our newest hotel is scheduled to open in early April, just in time for the Kentucky Derby festivities. Located in downtown Louisville, at the corner of Market St. and 8th St. You will find this hotel convenient to the Louisville Slugger Museum, 4th Street Live, Kentucky Kingdom, Muhammad Ali Center, and Churchill Downs Racetrack.
---
Dunn Hospitality Group is a hotel development and management company currently operating franchised properties including Holiday Inn Express, Hampton Inn, Home 2 Suites By Hilton and Country Inn & Suites.
Keys to our success have been exceeding our guest's expectations, maintaining high quality hotels, and treating our associates as we expect them to treat our guest. Dunn Hospitality's expertise and services include hotel management operations, accounting and financial reporting, project development, consulting, sales and marketing, and design and construction services.We have owned and operated over 30 hotels since inception and are currently rebuilding our hotel portfolio in strategic locations throughout the Midwest.
The Dunn Hospitality Group's mission is to provide our guests with a memorable experience that fulfills even their unexpressed wishes and needs. We will maintain profitable, clean and up-to-date facilities. We will treat all associates with the same courtesy, respect, understanding and consideration that we expect them to demonstrate to our guests. We will offer all of our associates an opportunity to grow professionally and economically.
The foundation of Dunn Hospitality Group is based upon our "Commitment to Excellence" to our customers, our associates, our shareholders, partners, and the communities which we serve. By setting our goals high, and continually exceeding our commitment, Dunn Hospitality Group has become the "Premiere Hospitality Company in the Midwest."
---

Evansville Indiana Hotels
Evansville Indiana HotelsEvansville Indiana HotelsEvansville Indiana HotelsEvansville Indiana Hotels